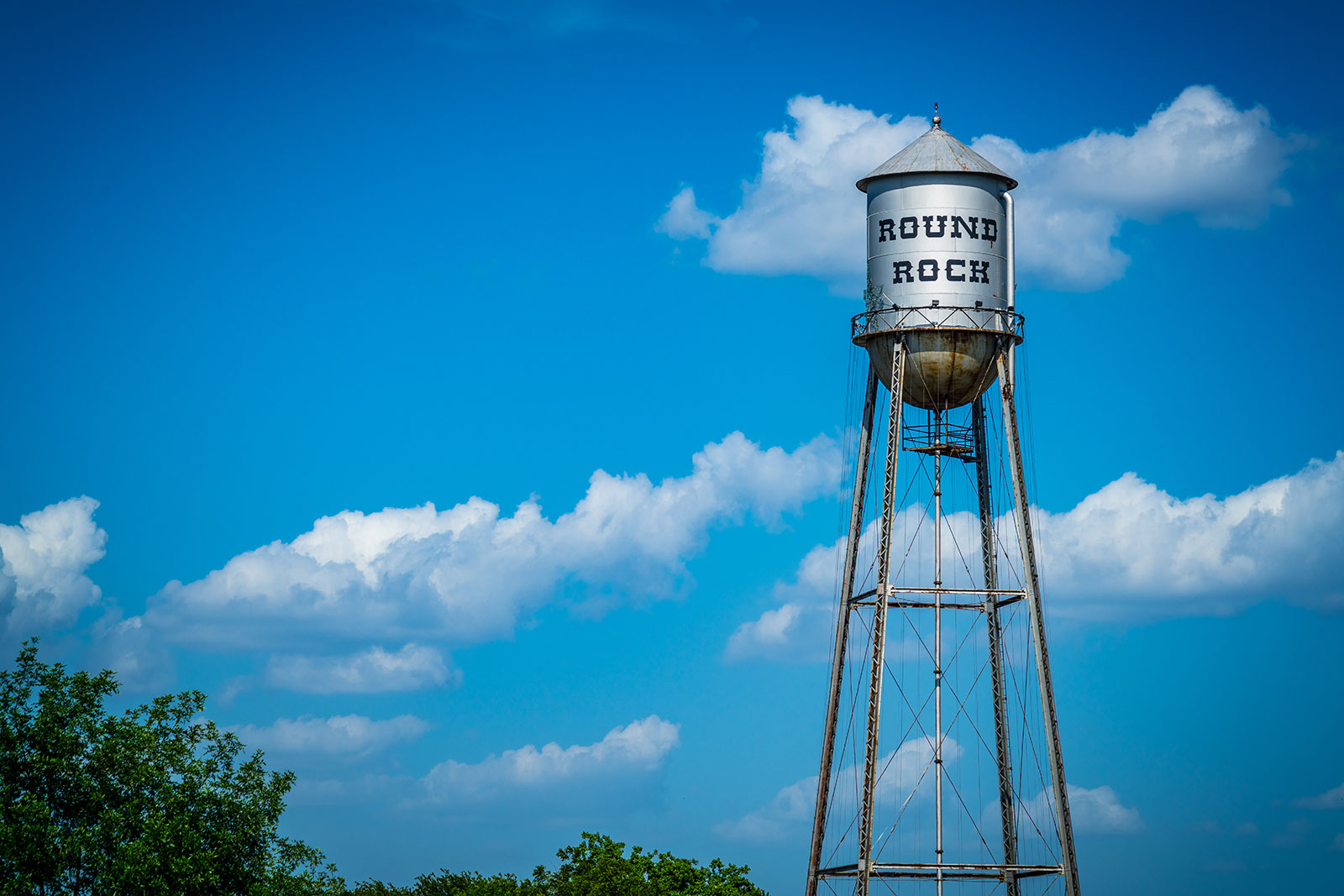 Round Rock/Georgetown (RRE, RRW, GTW, GTE)
Round Rock is recognized around the world as the global headquarters of tech giant Dell Technologies, Inc. Round Rock is home to minor-league Round Rock team Rock Round Express, and highly rated Round Rock Independent School District, over 20 miles of hike-and-bike trails, and more than 30 parks – including Old Settlers Park. It is currently ranked one of the best U.S. cities to buy a house.
Founded in the mid-19th century, Round Rock has risen around its large namesake, an anvil-shaped limestone rock in Brushy Creek. The city has also risen around the massive Dell campus. That piece of limestone and the Dell headquarters are just two of the bedrocks of a community that continues to move out of the shadow of its much bigger neighbor, Austin.
Georgetown blends small-town charm with big-city amenities. Founded in 1848, this Austin suburb features more than 180 homes and buildings listed on the National Register of Historic Places. Yet Georgetown also boasts plentiful access to modern-day offerings like shopping, entertainment, and health care. The fast-growing suburb honors the old while embracing the new.
As you might expect, thousands of new one- and two-story homes have sprung up to house the new arrivals. And dozens of historic homes are located throughout Georgetown's four historic districts. There is the downtown district, anchored by the Williamson County Courthouse, that's blessed with one of the state's most impressive collections of Victorian-style commercial buildings. This district is hailed as one of the most beautiful town squares in Texas.
Located 30 miles north of Austin, Georgetown feels like a return to the past yet also a step into the future. That's a potent combination that promises to keep drawing new residents.

Sorry we are experiencing system issues. Please try again.