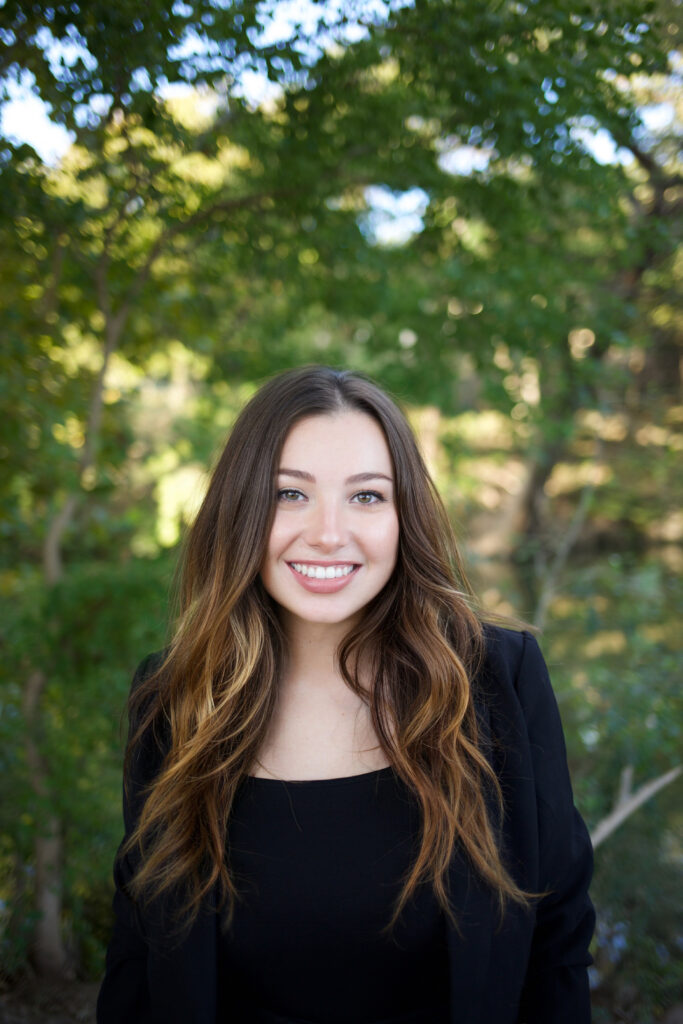 The newest member of the Ott Group is Ava. Ava is from San Marcos, Texas. She graduated from Texas State University with a degree in Family and Consumer Sciences.
Having grown up around construction as the family business, and spending her summers surrounded by European architecture and design, she found her passion for Real Estate.
When Ava is not working, she is most likely spending time hosting family and friends, trying a new recipe, hiking, or finding a new spot!
The team at the Ott Group, and in particular Chris and Olivia, were wonderful to work with, they somehow knew what we wanted before we even knew and found the perfect home for us! We came from out of state with no knowledge of the area and kept them busy with a last-minute target location change but they delivered and never got frustrated or gave up on us. They far exceeded our expectations and they definitely know their stuff! I would recommend them to any of our friends and family without hesitation.
Kristen G.
Olivia was a joy to work with. She is so helpful, communicative, and listened so well to our needs and wishes. We were apartment/condo-hunting from afar and literally trusted her to pick what is now our current condo. She made our family feel like her family in her thoughtfulness to give input about various neighborhoods or parts of town that we were unfamiliar with. If we move again in the next couple years, we are totally enlisting her help again! Excellent follow-up, customer service, etc. Would highly recommend to anyone!!
Kate M.
Olivia helped my fiance and I buy our first home together, in North Austin. Our experience with Olivia was incredible! She was knowledgeable of the Austin market and neighborhoods, experienced, understanding of our desires and needs, always accessible, a source of comfort in the stressful moments, ever gracious and accommodating to all of our requests, and overall, a JOY to work with! If you've met Olivia, you know she has a very special energy about her -- always smiling, always positive and with a "can-do" attitude -- she is a true go-getter! Olivia is a creative problem solver who thinks outside the box -- these are very important qualities for a realtor to have in our competitive market, and Olivia has them for sure! I highly recommend Olivia and would be happy to serve as a reference for Olivia for the benefit of any of her future clients.
Erin F.
Olivia at the Ott Group was the best! We had to purchase our home while being out of state. We came in for one visit and by the end of the visit, she knew exactly what we were looking for. The house wasn't even for sale yet and she made the arrangements and did walk-throughs online and secured the deal. Plus she is great to respond to any questions. Easy 5 stars!
Stephanie D.
Chris, Olivia and team were fantastic to work with. I had a complicated and remote sale of an investment property managed by a third-party property manager; Chris handled logistics, made the sale process smooth (including a remote close), and helped me land a price I'm happy with. Great experience!
Raj R.
Olivia Connett exceeded our family's expectations by leaps and bounds. No showing was too far or too inconvenient for Olivia. My wife and I were terrified that we'd be house hunting for months and months in today's hectic housing market. We were over the moon when Olivia had us living in our new house within 6 weeks of us reaching out to her. (And 4 of those weeks were part of the closing period!) It's a seller's market for sure, but that didn't stop Olivia from going to the mat for us; she negotiated price and repairs when we felt like we had no bargaining power. We could tell that Olivia worked hard to get us to where we needed to go. The process was painless, efficient, and maybe even enjoyable. We're very grateful for how her talents and skills worked for our family!
H.W. Dickey
We would not own our new home without Olivia. She listened well to our wants and needs and helped guide us through the process from looking for a house to buying a house as first-time owners. I could not recommend Olivia enough. She and her team were a joy to work with through the entire process. She answer my questions quickly and always made time around our schedule. We are so thankful for her!
Hannah P.